Joanna Emerson, our beautiful fashion model friend who let James & Nesta stay with her almost a month. She celebrated James's birthday, September 10th, for about 10 days. It was great!
Please share Nesta's site with anyone you think might be interested in helping advance her to television.
NEW YORK NESTA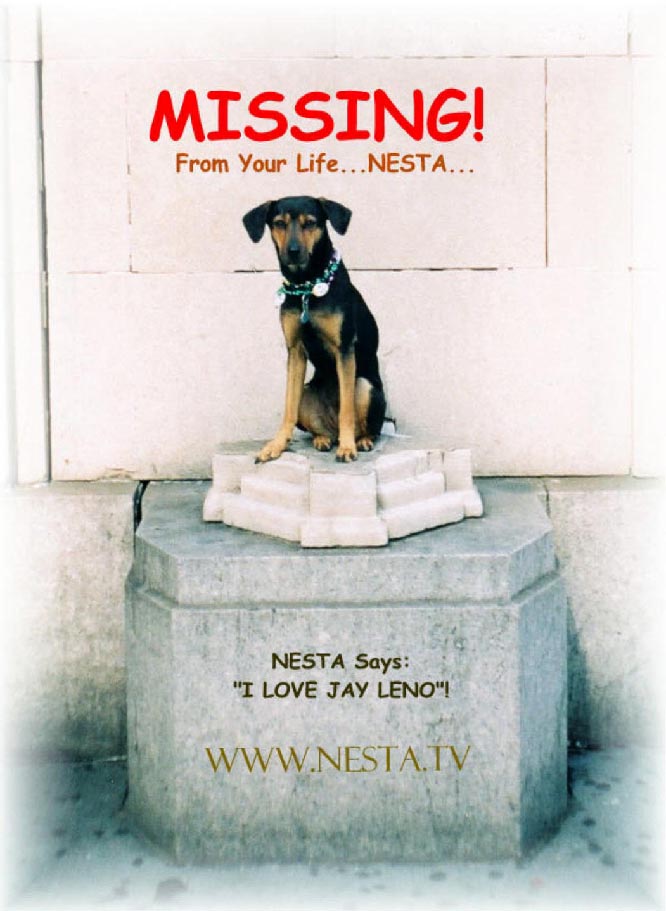 James designed this image for T-shirts for Nesta's friends. Joanna helped James make some shirts, and then the World Trade Centers were destroyed. Then the "Missing" fliers came out for real. It was very sad, we never wore the shirts again.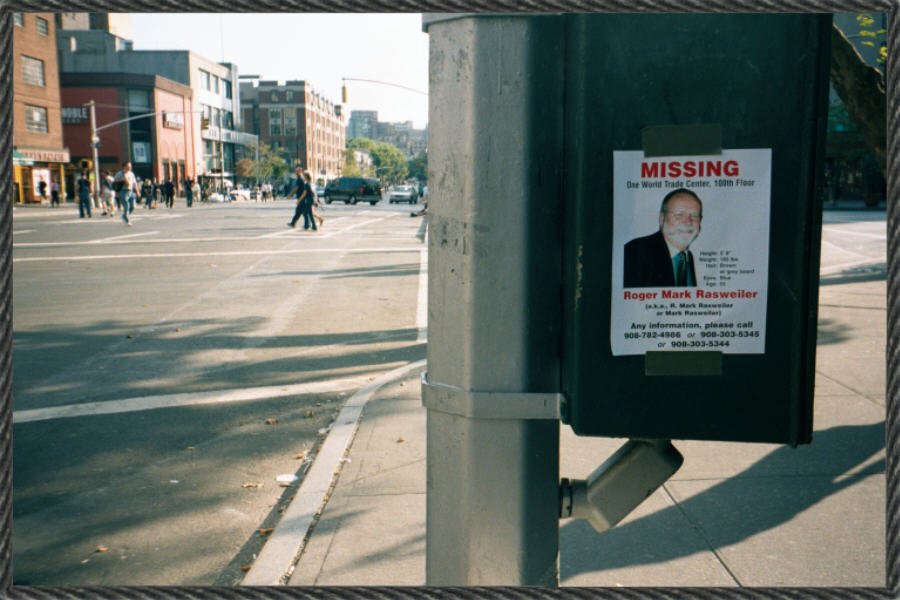 Sadly, fliers like this one were everywhere September 12th. You would normally be able to see the Trade Centers from here.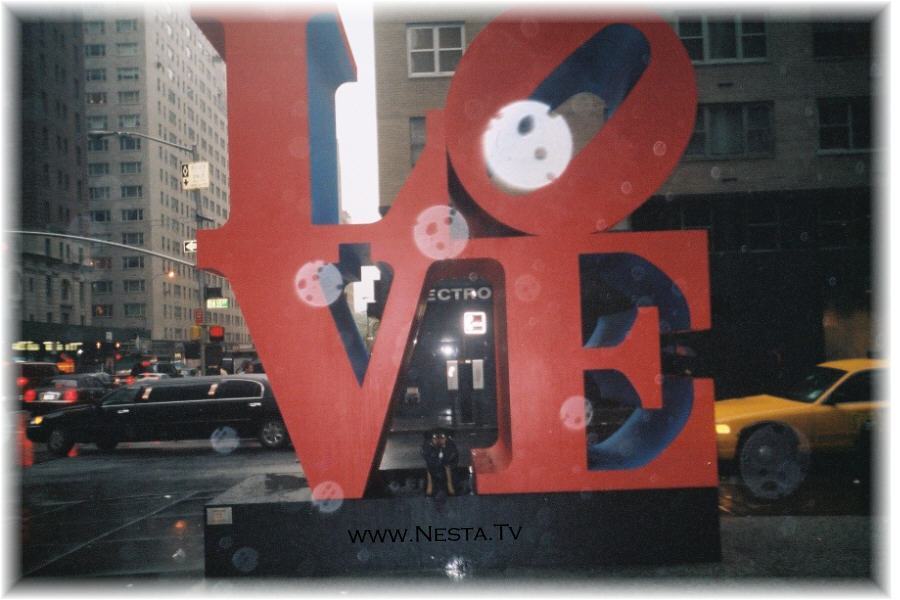 It's hard to see Nesta but she's there, between the V and E, at this famous site on 6th Avenue. Here's some "Nesta Love"!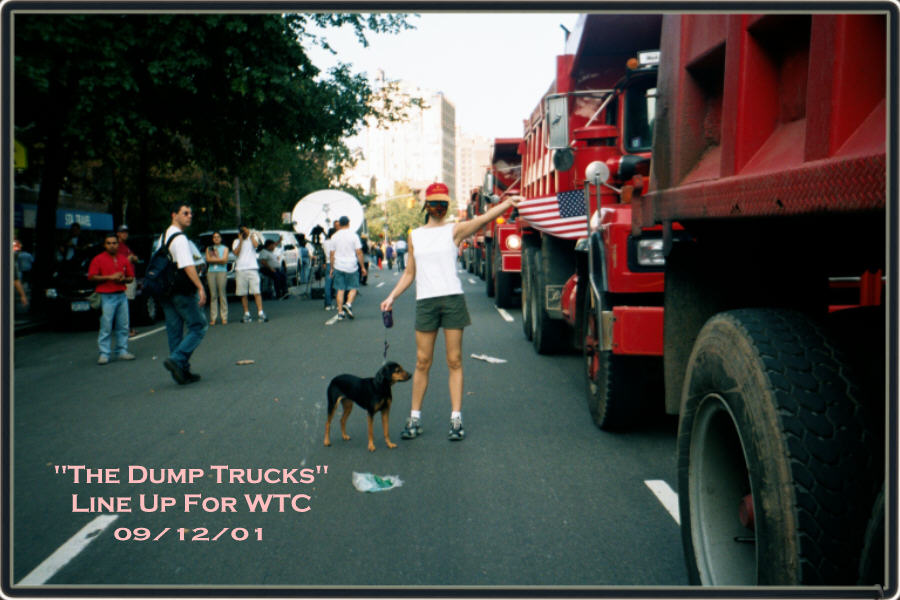 As far as you could see, the dump trucks rolled in to begin taking away WTC debris. JoE & Nesta pictured here.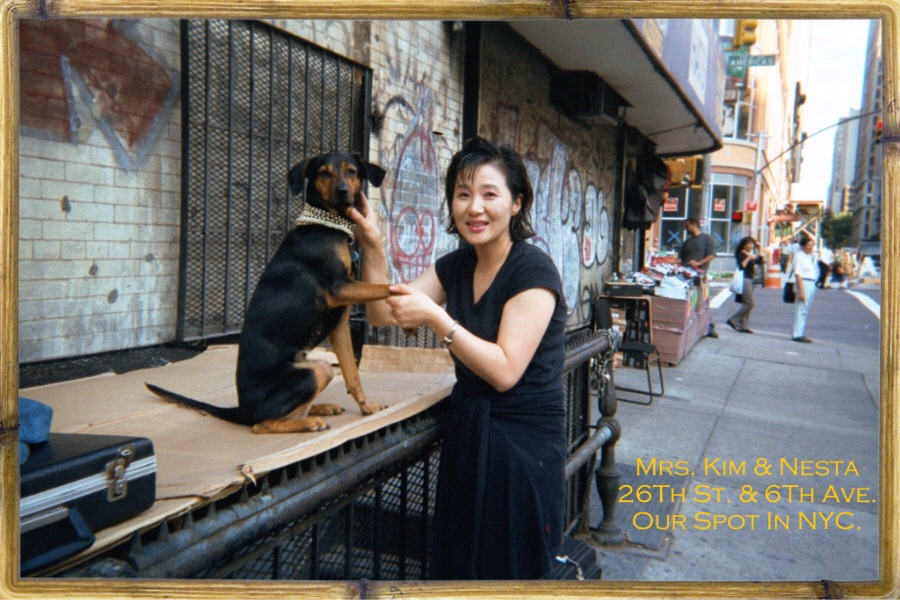 This is Mrs Kim & Nesta in our sleeping spot. The Kims treated James & Nesta so well. Nesta is on top of their store's basement entrance.